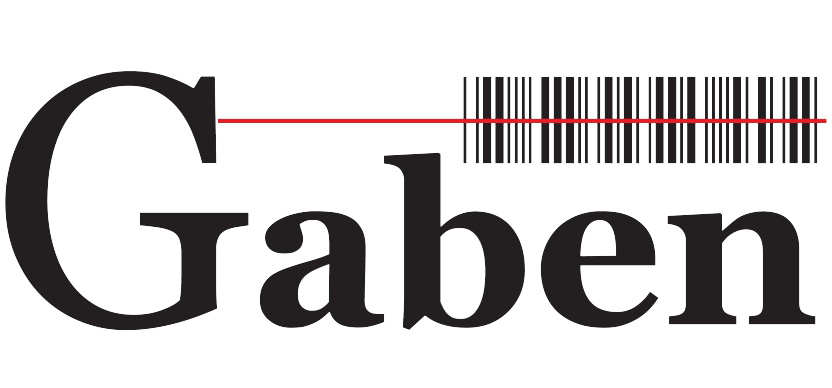 GABEN spol. s r.o. is a Czech-owned company founded in 1991. From its beginnings as an IT equipment and service provider, it has grown to specialize in identification systems for manufacturing and logistics companies.

Its portfolio at present can be divided into several categories:
Designing and implementing integrated bar code or RFID-based automatic identification systems in manufacturing and logistics facilities, including developing in-house software applications
Distributing wholesale components (scanners, terminals, label printers)
Selling consumer material for thermal-transfer printing (labels and color ribbons)
Complete SOHO support for users, including printing customized labels and consulting
Authorized service and technical support
The quality and value of our services and solutions has led to our being ranked among the most important firms in the Czech Republic. On the manufacturing side, our clients include Alcan, Siemens Elektromotory, Continental VDO, Siemens Turbomachinery, Siemens rail vehicles, and Sempeflex among others; on logistics – Kaufland, PPL, Slovak Mail, Bohemia Cargo among others. We have used our own resources to implement "Cash and Carry" systems for major electrical appliances outlets, such as JAKUB, ARGOS, EMAS, EB BARTOŠ, AC WORD, ELFETEX and others.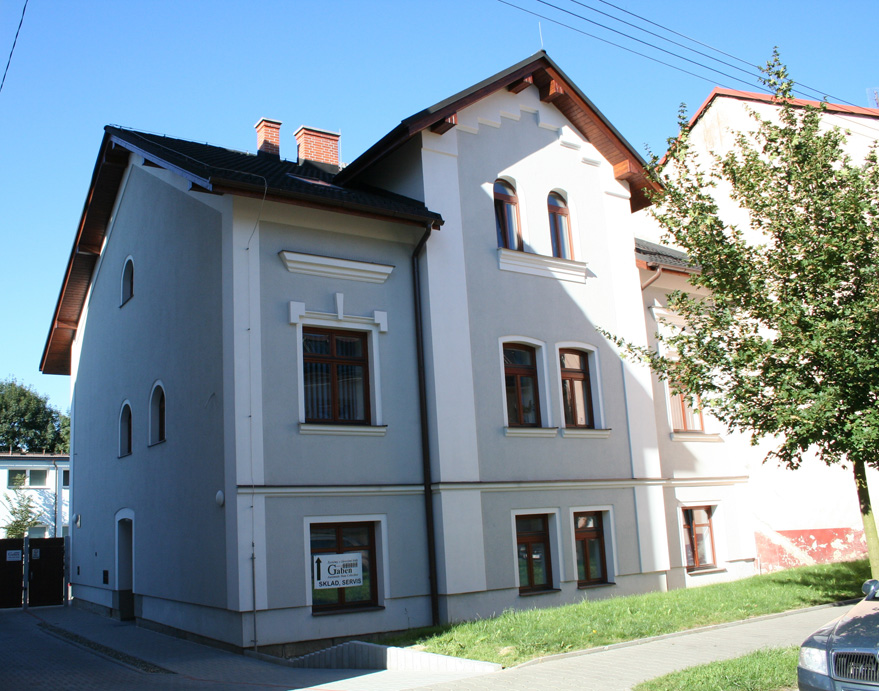 Gaben spol. s r.o. is located in Ostrava with sales offices in Prague and Trenčín, Slovakia. It employs approximately 30 people and has an annual turnover of roughly CZK 100 million.
The products we use in our business activities and in-house applications are manufactured by renowned domestic and international firms. We are a direct importer of our key equipment, as well as an authorized service provider. Our principal partner is the Japanese manufacturer TOYOTA DENSO, for whom we are the exclusive dealer and only authorized service provider in Eastern Europe.
Our main suppliers are:
TOYOTA DENSO (Japan) – complete portfolio for barcode identification
DATAMAX (USA) – label printers
DATALOGIC (Italy) – complete portfolio for barcode identification
HONEYWELL (USA) - complete portfolio for barcode identification 
ZEBRA / MOTOROLA (USA) – complete portfolio for barcode and RFID identification
IMPINJ (USA) – complete portfolio for RFID identification
Today and future
Another important step in GABEN history seems to be the decision to get a new assembly line in order to be able to produce "smart tags" with enclosed RFID tag. Therefore we changed from sales to producing company. There was created a new department with 4 employees who nowadays produce our goods in one-shift production schedule. As we hope for our vision to come true there will be a need to enlarge our operation. The assembly line is exceptional in the whole world as it works with not traditional cut-out method of laser ray.
The benefits of laser technology consist of highest operative flexibility and reduced line times in order to process the customer's order, with changes in real-time involving texts, graphics, bar codes and data matrix, including anti-counterfeiting elements.
Our laser cutting production line enables sophisticated and complex die-cutting, cutting, marking, progressive codification, micro-perforation and indentation process, unavailable through present mechanical die-cutting systems, opening the door to new applicative labeling for the beverage, food, pharmaceutical, electronics, RFID, fashion sectors, and so on.
Next Sites: